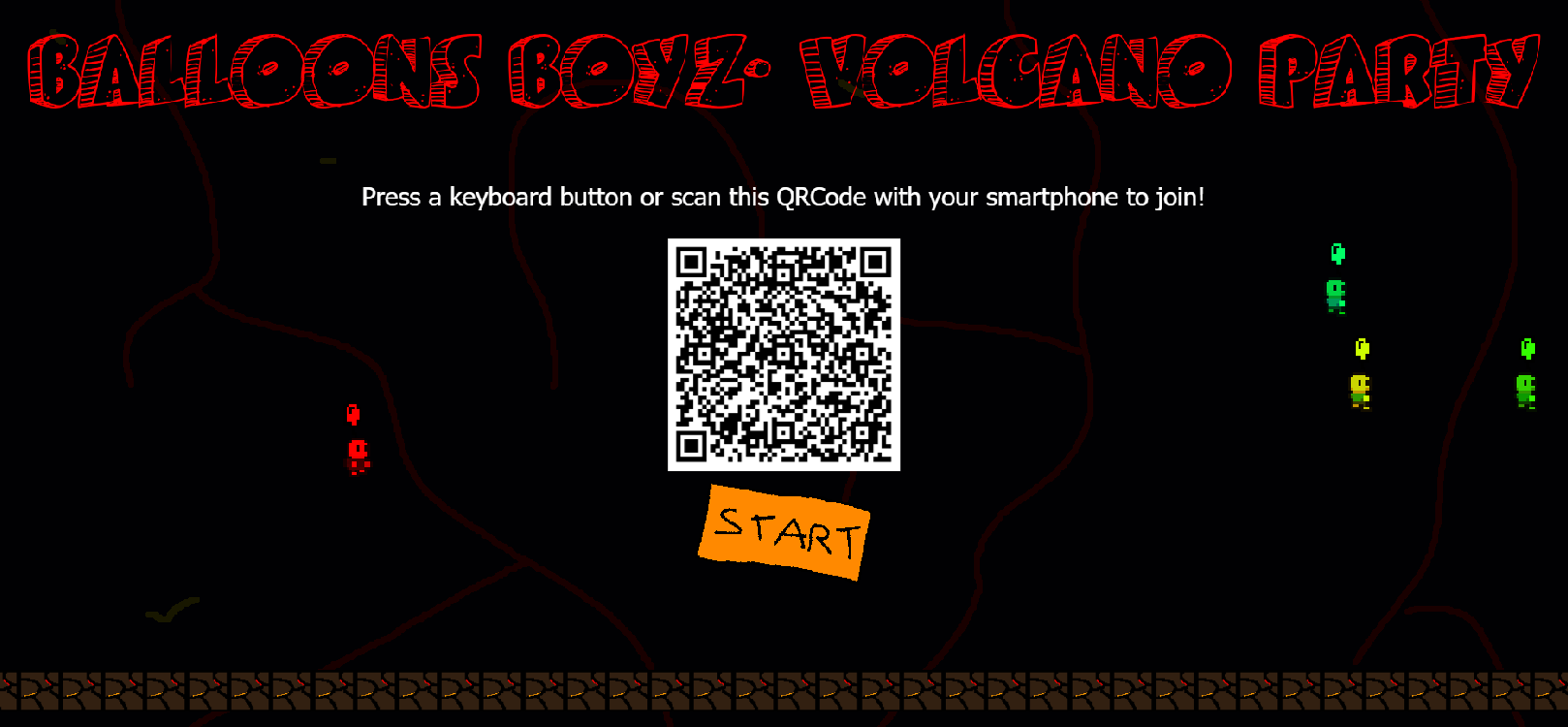 Balloon Boyz: Volcano party (Jam version)
Balloon Boyz: Volcano Party is a local multiplayer game you can play with your keyboard or with your phone!
Keep your balloon safe from the lava and other players, try to hit other player's balloons and reach 10 points to win!
Choose your key and push it once to jump. While in the air, push it again to change direction.
Update: servers are not up anymore
Comments
Log in with itch.io to leave a comment.
Looks nice but I don't understand how to start the game once 2 players or more have joined :p